We are a Training and Consultancy Service focused on  creating Healthy and Sustaining Spaces in the home and the workplace
In addition to undertaking consultations for individuals and businesses, we  offer a range of short courses which can be taken either separately on a stand alone basis, or when combined lead to a Diploma.  Our unique mix of courses are informative and empowering both on a personal and professional level.

Frédérique Cooke, Feng Shui and Space Clearing Practitioner, co-runner of the Feng Shui Academy with the late Robert Gray, and Olga Tomic Feng Shui Practitioner and Healthy Home Consultant have teamed together to share their knowledge about how our environments impact health and the quality of our lives, and what we can do to enhance the spaces we live and work in
Frédérique Cooke
Olga Tomic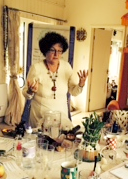 Frédérique has been a qualified Secondary and Higher Education teacher for 40 years and has been involved with T'ai Chi, Chi Kung and Feng Shui, alternative therapies, and varied aspects of Oriental culture for over 30 years.
She qualified as a Feng Shui Practitioner in 1999,  and has practised and taught Feng Shui, Earth Healing and Space Clearing since then.
She also co-managed the Feng Shui Academy with the late Robert Gray until 2014.
Although drawing from traditional concepts, she has developed her own method of Space Clearing over the years, focusing on everyone's ability to work on one's personal energy and inner space in order to change the quality of the space around us for the benefit of all, and to improve our well-being with purpose and creativity.
Her Space Clearing courses  are an invitation to her students to explore another aspect of their spiritual journey.
She has acquired an extremely sensitive appreciation of Chi energy, and has a gift for imparting knowledge in a clear and comprehensible manner.  She brings her own unique teaching style, humour and years of 'energy' experience to the world of Feng Shui and Space Clearing.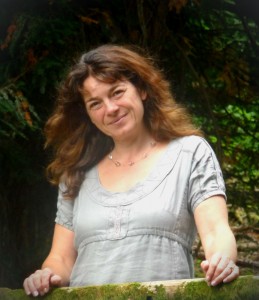 Olga has practiced the application of Feng Shui principles for over 20 years.   Qualified in Feng Shui since 2011 she has worked with a varied client base.  Her awareness of the impact of EMF's on our well being was raised during her study of Feng Shui and whilst the environment can be made better to support a person's life journey, this does not make sense if EMF's are compromising health. Olga extended her study of the effects of EMF's and trained with 'Powerwatch' the leading campaigners promoting awareness in this field.  Olga has experience of undertaking comprehensive assessments of environments and suggesting solutions to reduce exposure.  She has a keen interest in sharing her own knowledge in a way that is accessible and immediately usable.  She can make a serious subject fun to learn about and aims to make courses interactive.
Olga has practiced Space Clearing regularly for many years and has found great benefits.  She has offered it to friends who have wanted to create the same sense of peace in their own homes after experiencing it in hers and also as part of her consultancy practice

She continued to study with the Feng Shui Academy and did the advanced Earth Energies course which she uses regularly as part of her Feng Shui and Space Clearing consultations.
Olga has an unfailingly positive outlook on life and is solution focused. She has a lot of energy which she brings to her training and consultations. Her direct and open approach gives clarity to subjects that might otherwise feel daunting and confusing.   She is passionate about helping others achieve a healthier and happier environment in which to live and work